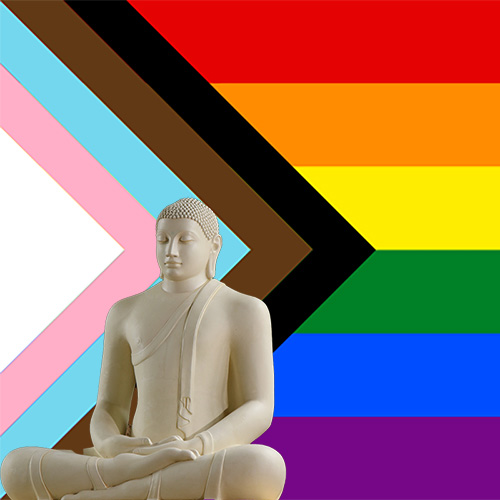 SIMS LGBTQIA2S+ Sangha (Online)
October 8 @ 5:00 pm
-
5:45 pm
PDT
Announcing SIMS LGBTQIA2S+ Sangha
Please fill out this form and you will receive an email introducing the topic of the month with resources we can talk about close to the event time.
Description
The SIMS LGBTQIA2S+ (Lesbian, Gay, Bisexual, Transgender, Queer, Intersex, Asexual, Two-Spirit +) Sangha meets online the second Sunday of the month at 5 PM PT. Our intention is to be a refuge, to foster solidarity, and to awaken together. We are an online-only group, as we want to be as accessible as possible to anyone who is interested. We will have a period of formal sitting and then discuss our experiences around the SIMS monthly teaching topic. This group is for anyone who self-identifies as LGBTQIA+. All parts of you are welcome and celebrated here.
Join here on our Online Events page. The zoom link is changed regularly for security reasons so please go to this page every week right before your meeting to join the zoom call.
Questions
If you have questions about this event, please contact queersangha@seattleinsight.org.
Dana for SIMS and the Teachers can be offered online at https://seattleinsight.org/donate
Registration & Donation
Registration is not needed for this sit. The suggested event donation is $5. (Dana is a term for generosity, or freely offered giving.) Dana can be offered at the event or online. Please use your best efforts to pay the suggested donation or another heartfelt amount. All are welcome regardless of ability to pay.