It is said that the two arms of the Dhamma are compassion and wisdom. Through wisdom we see our connection with all things and with compassion our hearts open. Using mindfulness and in the quiet of formal practice we witness an inner transformation that allows more easily for well intentioned action in the world. This is the grounding for social engagement from a Buddhist perspective. 
Our attention is called to many difficult outer conditions such as the climate crisis, systemic racism, social and economic inequity, homelessness, immigration and refugee issues, LGBTQ rights, sexism and misogyny, and a growing nuclear weapons buildup.
Responding to these conditions from the ground of practice provides a way to engage with less ego and anger, and more kindness and understanding.
2023 September 24, October 29, November 18, online: Presented by the Insight Dialogue Community, A World On Fire: Buddha Dharma for These Times. As of writing, parts of our world are quite literally on fire, literally and metaphorically. The dire consequences of unmitigated human growth, consumption and expansion are undeniable. In this series of three Insight Dialogue workshops, we will combine the teachings of the Buddha with the nourishment of authentic community connection to explore and address the multi-layered crises we are facing.
The above events are not run by SIMS but might be of interest to our sangha. See the Climate Action Group's page, linked below, for their events. 
Groups and Dedicated Resources
Please click the links below to learn more about how we are expanding our efforts to engage compassionately and wisely with our communities and how you can get involved. We welcome your ideas and suggestions. Please email our Engaged Buddhism lead to discuss and explore ideas. We look forward to hearing from you.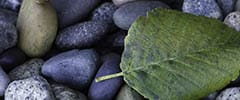 The Climate Action Group at SIMS was started in May of 2018 by a few sangha members concerned about the climate crisis. We were interested in working within our sangha and from the ground of our Dhamma practice to learn, understand, connect, and, with wise intention and view, take appropriate actions. We meet monthly, have sponsored several programs at SIMS, and facilitated Tim Geil, one of our guiding teachers, in giving annual climate crisis-related Dhamma talks each April, the month during which Earth Day is celebrated. We have an online bulletin board with our mission, goals, and meeting notes, as well as a variety of resources to deepen understanding of climate change issues and how to take meaningful action.
As Dhamma practitioners, we are dedicated to understanding suffering and the end of suffering. The root of suffering is the illusion of a separate, isolated sense of self. Racism is a profound manifestation of the separation between self and other. By creating a separate self, we create an other to defend against and to oppress and control. Healing racism is Dhamma work. 
We must seek to understand and heal the racism in our own hearts. We must act with wisdom and compassion, confronting and uprooting all aspects of racism. It requires inner transformation and outer action.
There are other social issues, besides the Climate crisis and Racism we face, such as homelessness, immigration/refugee rights, poverty, food scarcity, addiction, LGBTQIA rights, and others.
We are interested in helping to create groups around issues you care deeply about. We invite you to share work you're already engaged in and/or hear suggestions you may have for new projects or groups. 
Check out our growing list of opportunities to engage with other sangha members to benefit others.