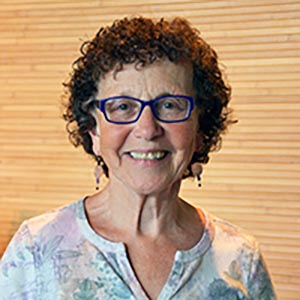 Weekly Meditation & Dharma – Dharma in Daily Life
November 15, 2021 @ 7:00 pm
-
9:00 pm
PST
Special Note about hybrid zoom/in person meeting
Monday Night Dharma Talk and Meditation is meeting as a hybrid –  IN PERSON & ONLINE. So, you are invited to come in person or anyone is also welcome to join via Zoom software. Current event status and links are on the Online Events page. If you choose to come in person, please be aware that the gate needs to be closed 10 minutes after the meditation begins at 7:00PM, so please be there on time! Someone can probably let you in after the meditation is over if you arrive after 7:10 PM.
Beginning Oct. 25, please plan to show a copy of your vaccination record, either hard copy or digital, each time you attend when you arrive at the door. People who are unvaccinated or cannot prove vaccine status will be required to show proof of a negative PCR COVID-19 test in the last 72 hours. Any documentation of a religious or medical exemption will not be accepted in lieu of proof of vaccination or a negative PCR COVID-19 test. We will continue to require mask wearing by everyone, and ask that you observe social distancing guidelines.
DHARMA IN DAILY LIFE
When we really think about it, the only point to all our efforts in practice boils down to what we do in any given ordinary moment.  An ordinary moment can pass without notice, can pass through a lot of reactivity and aversion or can be drawn into a clutched heart wishing it could last forever.  Yet it is in our ordinary life moments that practice comes alive.  This year we will look at two aspects of practicing in ordinary life – the continuity of suffering and the continuity of mindfulness.  Liberation can be found in both.  In the continuity of suffering, we practice within the cyclical nature of suffering.  Gradually becoming increasingly aware of the way out of this circular trap, inherent within the moment.  In continuity of mindfulness, we practice within the strengthening nature of mindfulness.  Gradually deepening our capacity and confidence in seeing each moment for what it truly is – an ordinary moment in the natural flow of life.
On Mondays, Thursdays and Sundays, we will explore issues of daily life that are often left out of dharma teaching. Each month will focus on Issues like Technology, Wealth, Relationships, Social Engagement, Sex, Emotions, and Habits. Please join us for this rich exploration.
Topics – Upcoming Months
June – Emotions (Tim)
July – Relationships (Tim)
August – Devotional Practice and Ritual (Tuere)
September – Social Engagement (Tuere)
October – Communication (Tim)
November – Boundaries (Sooz)
December – Worldly Winds (Tim)
If you have questions about this event, please contact calendar@seattleinsight.org
Dana for SIMS and the Teachers can be offered online at https://seattleinsight.org/Donate, or in person on Monday nights.
The Monday evening ongoing class at SIMS starts with a meditation and is followed by a dharma talk. The evening is open to anyone who has had introductory meditation instruction from a qualified instructor. Dharma talks are often presented in series.
REGISTRATION & DONATION
Registration is not needed for this class. The suggested event donation is $5, plus teacher dana. (Dana is a term for generosity, or freely offered giving.) Teacher dana can be offered at the event. Please use your best efforts to pay the suggested donation or another heartfelt amount. All are welcome regardless of ability to pay.