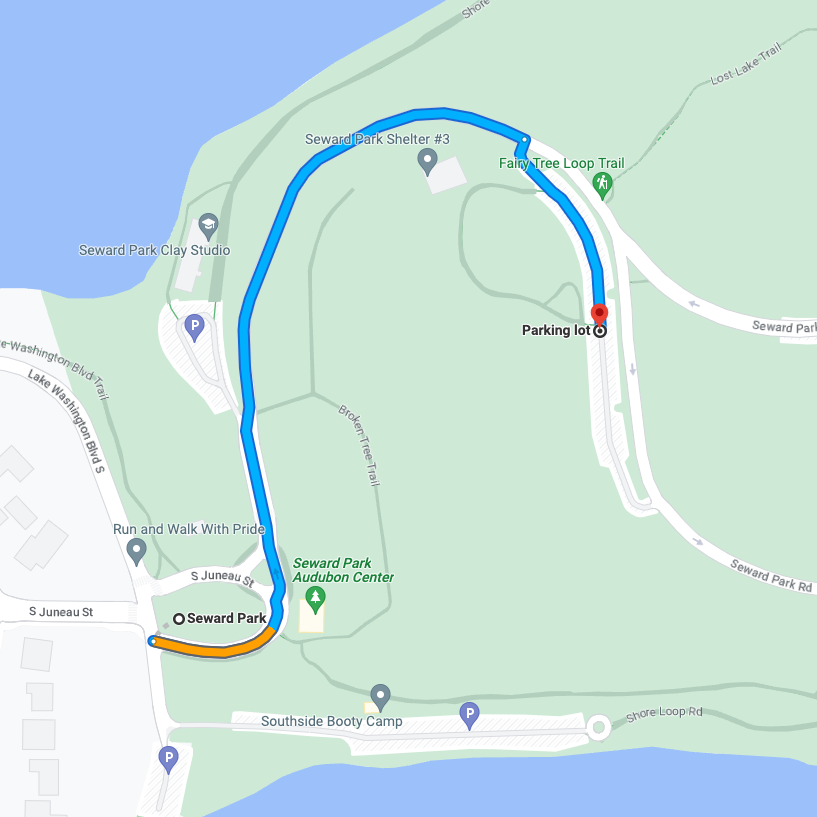 Walking Meditation at Seward Park (Shelter 3)
June 10 @ 1:00 pm
-
3:00 pm
PDT
The Climate Action Group is inviting the entire sangha to a (mostly) silent walking meditation at Seward Park on Saturday, June 10, 2023. We'll meet in the first parking lot in the upper park trails area near Shelter 3 at 1:00 p.m. (map below). We'll do a short circle up, and then head into the forest, walk for about 30 min. in one direction, turn around, walk back, and finish with a closing circle.
Last month, our group did a similar walk. The idea for this grew out of a shared need to acknowledge and grieve the environmental and ecological deterioration we see and read about, as well as to connect with each other in the comfort, solace, and inspiration the outdoors provides. Seward Park is one of two parks in Seattle that has old growth trees, and the upper trails wind through a magical ancient forest. Being together in the sacred space of an ancient forest with few words was a source of deep connection and solace, providing space to grieve and to replenish ourselves.
There is ample parking available, but please carpool or take public transit, if possible. Metro Bus 50 stops a block from the park entrance. We can arrange to pick up a limited number of people at the Columbia City light rail station. There are bathrooms available at our starting point in the park. If you want to be picked up from the light rail station, contact Iris at antwomaniris@gmail.com.
Please join us.