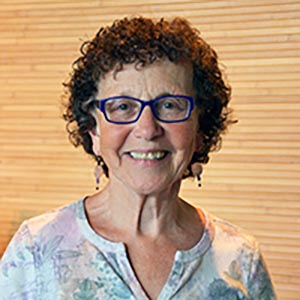 Weekly Meditation & Dharma – The Oxherding Pictures (In-Person & Online)
November 7, 2022 @ 7:00 pm
-
9:00 pm
PST
Special Note about hybrid Zoom/In-Person meeting
Monday Night Dharma Talk and Meditation is meeting as a hybrid –  In-Person & Online.   You are invited to come In-Person or everyone is also welcome to join via Zoom software. Current event status and links are on the Online Events page. If you choose to come In-Person, please be aware that the gate needs to be closed 10 minutes after the meditation begins at 7:00PM, so please be there on time!  Someone can probably let you in after the meditation is over if you arrive after 7:10PM.
COVID Policy for In-Person meetings
Vaccinations: Highly Recommended but we will not be verifying immunization status.
Masks: Optional. We ask everyone to respect each person's decision to wear or not wear a mask.
The board is following current Washington State and King County recommendations. We will adjust as needed in the future.
The Oxherding Pictures
This year we will be looking at the  10 Oxherding Pictures. Each picture comes with a short verse. The pictures represent the struggle we have as practitioners living in samsara (the conditioned world). The ox (or bull) represents what can be called the true self, Buddha-nature, emptiness, and/or anatta (non-self). The oxherder represents each of us as practitioners. And the pictures tell the story of a practitioner's journey towards greater peace and acceptance with seeing things as they truly are.
The oxherding tales are primarily instructional teachings. They are designed to be reflected upon and practiced with. Do not let the simplicity fool you. They represent important turning points in our practice experience. The verses point to several things one could contemplate within the experience. Together the pictures and the verses can broaden our awareness of the nature of the path to awakening with all its challenges and benefits.
The pictures follow a specific sequencing. We will look at a different picture each month. The first week of the month we will look at the picture and verse. During the subsequent weeks of the month, we will explore the picture in greater detail. On the last week, we invite you to bring whatever artistic expression of the month's practice to the sit/talk and share it with the sangha. Hopefully we can follow this schedule at all of our various sits/talks.
Note: this is a significant and important Zen teaching. We will not, however, teach this as a Zen practice because Tim and Tuere are not Zen practitioners. Instead, we will use these pictures as an opportunity to view our practice from a different lens, allowing us to maybe see past some of our habit patterns and habitual states of mind.
Questions?
If you have questions about this event, please contact webmaster@seattleinsight.org
Dana for SIMS and the Teachers can be offered online at https://seattleinsight.org/donate, or In-Person on Monday nights.
The Monday evening ongoing class at SIMS starts with a meditation and is followed by a dharma talk. The evening is open to anyone who has had introductory meditation instruction from a qualified instructor. Dharma talks are often presented in series.
Registration & Donation
Registration is not needed for this class. The suggested event donation is $5, plus teacher dana. (Dana is a term for generosity, or freely offered giving.) Teacher dana can be offered at the event or online. Please use your best efforts to pay the suggested donation or another heartfelt amount. All are welcome regardless of ability to pay.