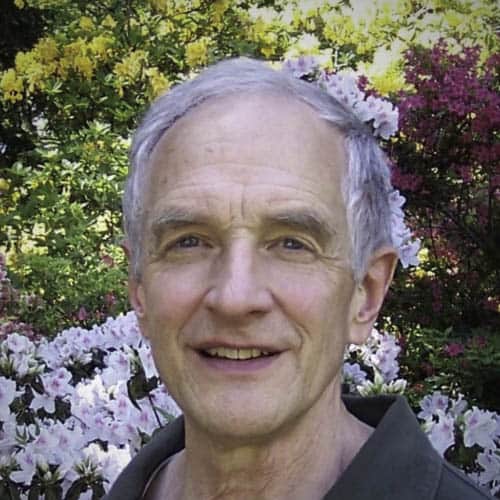 The Challenges and Benefits of Meditation from Beginning to End
July 10 @ 9:00 am
-
4:30 pm
PDT
Description
On this special day, you will be nourished by the Dharma with the immeasurable wisdom, compassion, and humor that is SIMS beloved Founding Teacher, Rodney Smith.
This day is also special because it is the kick-off of the "Grow Our Dharma Roots" fundraising campaign, to create a new spiritual home for SIMS at University Friends. Rodney has graciously offered all dana be given to this fund. Your support is Dana. It is what allows SIMS to carry out the Buddha's teachings to all who seek it.
This daylong will consist of dharma talks, silent and guided meditations, Q & A, and Qi Gong by the kind and masterful Ellen McCown. All practice levels are welcome. Throughout the day you will be grounded in accessible Dharma language based in early practice instruction and challenged to move beyond yourself, along the continuum of practice and its benefits. Meditation practice instructions will share how practice matures, developing both wisdom and compassion as its fruits.
University Friends has offered SIMS a 10-year, full-time lease in the first story of their building. The final design is unfolding, but we know it will allow us to have our own dedicated spiritual space for 75 participants, available to us 24/7, a permanent AV system to allow for live-streaming of SIMS events, as well as offer "hybrid" events—both in person and virtual. Yet, it cannot reach full maturity without your care and support.
Learn more about the SIMS Remodel Project at UFM and donate to the "Grow Our Dharma Roots" Fund here.
Registration and Donation
You must register for this special daylong and fundraiser. You have until 10:00am, Saturday, July 10, to register for this event. The suggested event donation is $30.
We ask that you pay with a credit card. The process is carbon neutral eliminating the need to travel to the post office and bank. It takes fewer volunteer hours to manage and ensures SIMS receives the donation quickly. If you must write a check, please designate "Fundraising" in the memo section. Thank you!
Questions
If you have a question for the teacher or about this event, please send it to [email protected].
A Zoom link to join the retreat will be sent to all registrants.