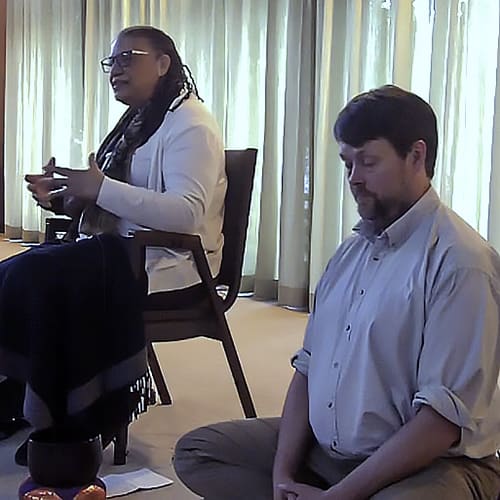 SIMS Annual Forgiveness Ceremony (In-Person & Online)
September 12, 2022 @ 7:00 pm
-
9:00 pm
PDT
Forgiveness In Difficult Times
It may seem like a conundrum to hold a forgiveness ceremony amid everything going on in the world right now, but right now is where forgiveness belongs. Spiritual forgiveness is a necessary part of beginning again. It is the foundation for renewing our faith and realigning us with our values/practice. In addition, ceremony restores our soul. It provides the space to include everything on the path.
In this context, there is no better time to hold a forgiveness ceremony than right now. On September 12, 2022, Tim and Tuere will be offering their annual forgiveness ceremony. This year the ceremony will be held In-Person and Online at UFM. Come join us as we connect with one another through the Dharma, bowing and chanting.
Note about hybrid Zoom/In-Person meeting
This ceremony is part of our weekly Monday night Dharma Talks, which meet as a hybrid –  In-Person & Online.   You are invited to come In-Person or everyone is also welcome to join via Zoom software. Current event status and links are on the Online Events page.  For this ceremony use the Monday Meditation & Dhamma link 2nd from the top of the page.
If you are attending in-person and arriving late, please be aware that for safety purposes the entry doors will be closed and locked for the evening at 7:15 P.M. 
COVID Policy for In-Person meetings
Vaccinations: Highly Recommended but we will not be verifying immunization status.
Masks: Optional. We ask everyone to respect each person's decision to wear or not wear a mask.
The board is following current Washington State and King County recommendations. We will adjust as needed in the future.
Questions?
If you have questions about this event, please contact webmaster@seattleinsight.org
Dana for SIMS and the Teachers can be offered online at https://seattleinsight.org/donate, or In-Person on Monday nights.