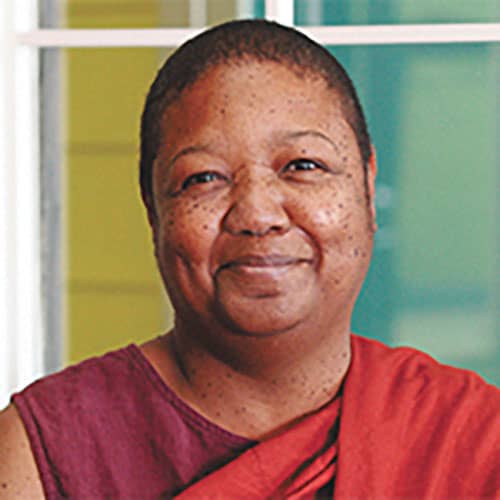 Understanding the Right Practice of Dharma (Online)
September 18 @ 8:00 am
-
3:00 pm
PDT
This is a 2 day non-residential retreat, Saturday Sept.18 – Sunday, Sept. 19.
Handling worldly affairs and embodying the Dharma are done in this very same body and mind. So, whether we are engaged in training the mind to be unattached and calm, or working to earn a living (or fulfill some other "worldly" goal), if we do so with a void mind that forms no attachments, right there is the  practice of Dharma! This weekend retreat will be an indepth discussion and meditation practice of "voidness" usable in your daily life to uproot anxiety, fear and insecurity.
Bio
Ven. Dr. Pannavati, a former Christian pastor, is co-founder and co-Abbot of Embracing-Simplicity Hermitage in Hendersonville, NC. A black, female Buddhist monk ordained in the Theravada and Mahayana traditions with Vajrayana empowerments and transmission from Roshi Bernie Glassman of Zen Peacemakers, she is both contemplative and empowered for compassionate service.
An international teacher, she advocates on behalf of disempowered women and youth globally, and insists on equality and respect in Buddhist life for both female monastics and lay sangha. She has received many awards for her humanitarian work over the years. You can read more here.
Questions
If you have a question for the teacher or about this event, please send it to [email protected].
A zoom link and all information about joining this event will be sent to everyone who registers.