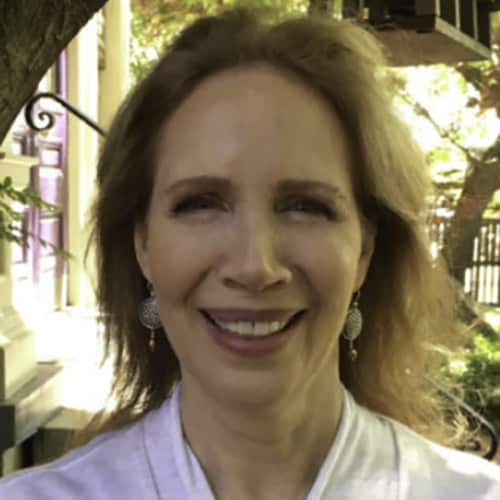 Meditation Talk and Benefit with Narayan Liebenson (Online)
October 8 @ 12:00 pm
-
1:00 pm
PDT
"Bringing a loving attentiveness into each moment allows us to learn kindness rather than condemnation, and discernment rather than judgment." — A quote by Narayan on Dharma Seed.
We welcome Narayan Liebenson for an on-line fundraising event to create a new spiritual space for SIMS! Narayan has graciously offered all Dana be given to the Grow Our Dharma Roots fund. Donate and learn more about the SIMS Remodel Project at UFM HERE.
Narayan is part of the SIMS family, who has been teaching here for over 20 years. Narayan's teachings fill the rooms with yogis eager to hear how loss and grief can be transformed into joy and freedom. She explores how our life is practice, and how to meet our meditation practice and our lives with compassion and wisdom. We are graced by her willingness to continue to teach with SIMS, even after her close friend, and our beloved Founding Teacher Rodney Smith retired.
Narayan's Bio
Narayan Liebenson is a guiding teacher at the Cambridge Insight Meditation Center where she has been teaching since it opened its doors in 1985. She is also one of the guiding teachers at IMS (the Insight Meditation Society) in Barre, Massachusetts. Narayan is the author of a small book entitled Life as Meditation, and The Magnanimous Heart; Compassion and Love, Loss and Grief, Joy and Liberation (Jan. 2019). Her training includes over 35 years in the Theravada tradition as well as ten years in the Chan tradition with the late Master Sheng-yen. She finds it a joy and a privilege to share the Buddha's teachings with all who are interested. Learn more about Narayan here.
Grow Our Dharma Roots
University Friends has offered SIMS a 10-year, full-time lease in the first story of their building. Funds are needed to remodel the space to include a dedicated spiritual hall for 75 participants, available to us 24/7, a permanent AV system to allow for live-streaming of SIMS events, as well as offer "hybrid" events—both in person and online. 
Registration and Donation
Registration for this Online Talk is required. The suggested event donation is $10.
No one will be turned away due to lack of funds.  Dana is a term for generosity, or freely offered giving.
We are grateful for the kindness of a generous donor who has agreed to match the registration and donations from this event, dollar for dollar. Your generosity will be doubled so please give what you can!
A zoom link will be sent to all those who have registered.
Thank you for your generosity!
Questions
If you have a question for the teacher or about this event, please send it to [email protected].