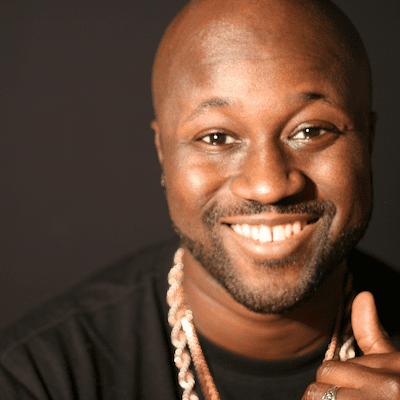 Rap, Sound Bath Music, Dharma and Conversation with Ofosu Jones-Quartey (Online)
September 24 @ 5:00 pm
-
7:00 pm
PDT
Does the Buddha's path beat through Hip Hop? The answer is definitely, yes. At the intersection of rap, electronic, sound bath music, and the dharma you will find Ofosu Jones-Quartey.
Continuing to grow a strong, diverse sangha is one way SIMS will grow its dharma roots in its new spiritual home. That's why we are delighted and honored to welcome and introduce you to Ofosu Jones-Quartey.
The evening will consist of a short guided-sit and dharma talk, a Sound Bath, and a Rap, Hip Hop music performance followed by a conversation between Ofosu and SIMS guiding teacher Tuere Sala.
Ofosu has graciously offered all Dana be given to the Grow Our Dharma Roots fund. It will sus-tain the dharma for future generations. SIMS is supporting Ofosu's visit with a stipend. Donate to the "Grow Our Dharma Roots" Fund and learn more about the SIMS Remodel Project at UFM HERE.
You can listen to Born I's latest album just released here:
"It's been a long time coming and a labor of love and documents how the Dharma has impacted my life journey." -Born I
Ofosu Jones-Quartey BIO
Ofosu has over 20 years of practice within the Burmese style of vipassana as taught to him by his teacher Bhante Buddharakkhita from the lineage of Mahasi Sayadaw. He lives in Washington D.C. where he has led the Insight Meditation Center Washington (IMCW), Family Meditation class for over 17 years.
Rap Music
Ofosu, whose musical name is Born I ( i ), uses his creative talents to bridge the dharma and mu-sic to reach BIPOC where they are, in their world. He is an accomplished musician who performs both domestically and internationally as Hip Hop vocalist, and Electronic Music and Sound Bath artist.
The majority of practitioners at SIMS are white and may not have a history of listening to hip hop or understand its role in Black communities for speaking to the truth of the way things are. There may be resistance to lyrics and images that are beyond the reference of conditioned "Whiteness." This is the lens we see through in personal and cultural history, language, and preferences. It's where we "locate" ourselves in our lives and in greater society. You can choose to take a stand in resistance, or challenge your perceptions and open your mind. We hope you do the latter. We invite you to enjoy a song called "In This Moment" embedded in this Lions Roar article: https://www.lionsroar.com/in-this-moment-buddhist-inspiration-and-aspiration-meet-in-new-born-i-music-song-video/
Other musical videos and songs include: "Unenlightened" and "How many Times." A poignant and earlier music video "Blue," is described as "Born I returns to his roots in this raw, autobio-graphical snapshot of the artist in his early years."
Bringing Mindfulness to Children and Families
Many years ago Ofosu wrote a poem, called "You are Enough" which has since been turned into a short book. It lives as a mantra which Ofosu brings to students at D.C. school assemblies and at family mindfulness classes and retreats. It reads as a beautiful metta prayer, reminding us we are enough, no matter the shame and self-consciousness or messiness that our lives are. We are enough, even enough to love ourselves. You Are Enough or YAE, is also the name of his re-cording company.
Ofosu, a married father of four children, reflected on the wish for himself and his family to be happy. "I wanted to make the dharma sustainable, knowing that getting a four-year old to meditate wasn't going to be a fruitful endeavor. I also had this idea that if these practices are universal, and they are universally helpful, they should be universally adaptable … we can share the practice of being present and being kind… I think that when we are talking about mindfulness, when we're talking about the dharma, we're basically talking about the art of paying kind attention to each moment. How can I bring kindness and presence to this moment and to this moment, and to this moment, and, of course we're not experts at it, that's why we call it practice."
Don't miss this evening of Dharma, Rap, Sound Bath music and conversation with Ofosu-Jones Quartey.
Special thanks to SIMS sangha member Nana Gyesie for bringing this unique and important voice to SIMS! Nana is on the Grow Our Dharma Roots fundraising events team.
Grow Our Dharma Roots
University Friends has offered SIMS a 10-year, full-time lease in the first story of their building. Funds are needed to remodel the space to include a dedicated spiritual hall for 75 participants, available to us 24/7, a permanent AV system to allow for live-streaming of SIMS events, as well as offer "hybrid" events—both in person and online.
Registration and Donation
Registration for this Online Talk is required. The suggested event donation is $10. All registration fees will support the Grow Our Dharma Roots Fund.
No one will be turned away due to lack of funds. Dana is a term for generosity, or freely offered giving.
We are grateful for the kindness of a generous donor who has agreed to match the registration and donations from this event, dollar for dollar. Your generosity will be doubled so please give what you can!
A zoom link will be sent to all those who have registered.
Thank you for your generosity!
Questions
If you have a question about this event, please send it to [email protected].