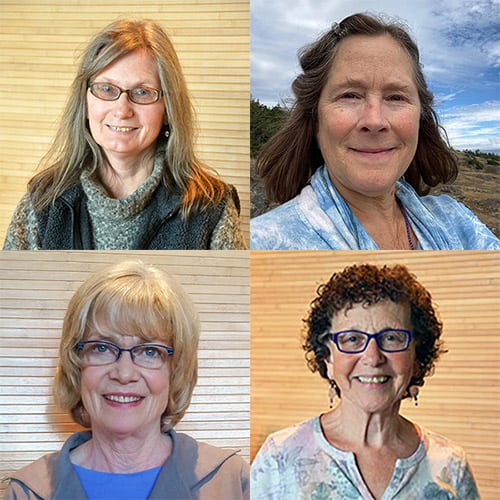 Daylong Retreat: The Brahma Viharas (Online)
December 11, 2021 @ 9:00 am
-
3:30 pm
PST
Description
How do we cultivate energies that encourage our capacity for caring and compassion toward ourselves and others? In this daylong retreat we will consider the brahma viharas of loving kindness, compassion, sympathetic joy and equanimity and explore practices for developing these qualities in our daily lives.
This daylong retreat with teachers Sooz Appel, Susan Alotrico, Lyndal Johnson, and Lauren Wilson, will include sitting and walking meditation, dhamma talks about the teachings and practice of the brahma viharas, small group discussions and time for Q&As.  This daylong retreat is part of a year-long series on some of the essential teachings of Buddhism. This daylong retreat is open to anyone with experience in mindfulness meditation equivalent to SIMS Introductory Meditation Class
Registration and Donation
Registration for this Online Retreat is required. The suggested event donation is $30, plus teacher dana. Dana is a term for generosity, or freely offered giving.  Dana for SIMS can be offered on our website on the Donate page.
The Local Dharma Leaders will be sharing all teacher dana equally for the entire series.  No particular Local Dharma Leader needs to be specified. Please use your best efforts to pay the suggested donation or another heartfelt amount.  All are welcome.
Questions
If you have a question about this event, please send it to lauren@seattleinsight.org.
A zoom link and all information about joining this event will be sent to everyone who registers.