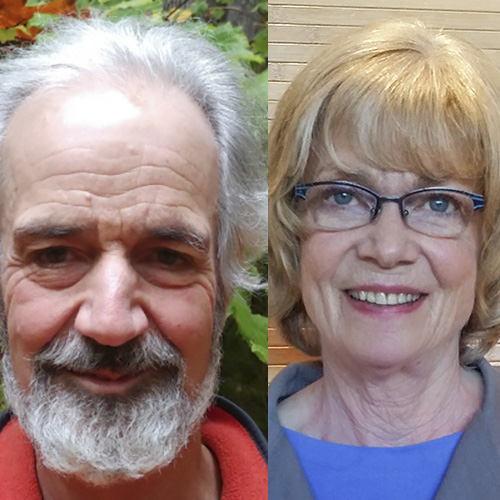 Daylong on Happiness (In-Person & Online)
November 4 @ 9:30 am
-
4:30 pm
PDT
How dharma practice brings balance, and even happiness, in perilous times.
We invite you to join SIMS Local Dharma Leaders Steve Wilhelm and Lauren Wilson in a day of sitting and walking meditation in the Vipassana tradition on Saturday, Nov 4, from 9:30 am to 4:30 pm PDT at Northlake Unitarian Universalist Church in Kirkland, WA.  Beginners are welcome.
This day-long retreat will meet in a hybrid setting, both In-Person and Online simultaneously. Please register here, on SIMs.  When you register, you will be required to choose between In-Person and Online. Zoom log in information and more detailed information about how the Day of Mindfulness will unfold will be emailed to registrants before the event.
Description
During this daylong we will explore how our dharma practice brings balance and happiness to our lives, even when outer conditions, whether politics or climate change, are difficult. The day will included periods of walking and sitting meditation, as well as dharma talks, large group discussions, opportunities for one-on-one meetings with the teachers, and discussion with the large group.
If you have a question about this event or for the teacher, please contact Steve Wilhelm at stevellen95@comcast.net.
Teacher Bios
Steve Wilhelm
Steve Wilhelm has been meditating since 1968, and engaged in Buddhist practice since 1987. He has studied and practiced in the Tibetan and Vipassana traditions, including extended retreats in both, although his practice is now primarily Vipassana. Steve has facilitated Eastside Insight Meditation since 2000, and serves on the boards of the Tibetan Nuns Project and Friends of Clear Mountain. He retired in mid-2016 from a 34-year career as a journalist, and currently edits Northwest Dharma News and is now editing a sixth Dharma book. In 2017 Steve graduated from the fifth Community Dharma Leaders program, offered through Spirit Rock Meditation Center. He lives in Kirkland with his wife Ellen.
Lauren Wilson
Lauren Wilson took Rodney Smith's Introduction to Meditation class in the spring of 2006 and has been attending SIMS Weekly Meditation and Dharma Talk Evenings ever since. Her regular practice includes vipassana meditation, qi gong, insight dialogue and volunteering for the sangha. For many years she taught in the public schools at a variety of levels and in a variety of capacities, including the teaching of reading and language arts and coaching teachers. Since her retirement, she has enjoyed studying French and spending more time in nature, in her garden and watching birds. Since high school, poetry has been an important part of her spiritual journey.
Registration &  Donation
We are requesting registration for this Day of Mindfulness. SIMS registration volunteers are available until an event's start time. Registration closes at the start of the event.
Dana for Northlake can be given at https://tinyurl.com/NorthlakeUU-Paypal2022.  Dana for SIMs and for the teachers can be given on the SIMs donate page.  (Dana is a term for generosity, or freely offered giving.)  Please use your best efforts to support the organizations and teachers for this event.  All are welcome regardless of ability to pay.
Thank you for your interest in this Day of Mindfulness. SIMS is so pleased to offer this event and we hope you will be able to join us.