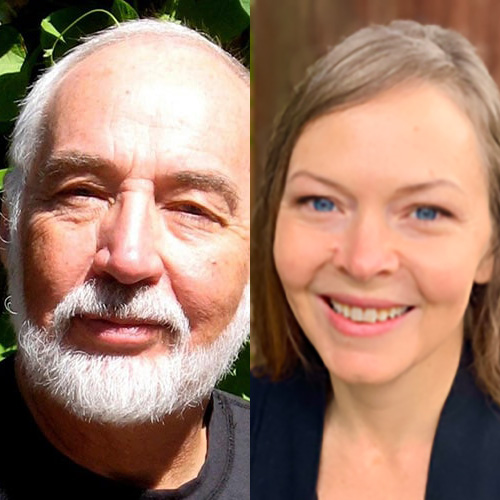 Awakening-The Path of Friendship: An Insight Dialogue Retreat with Dave Leggatt/Anna-Brown Griswold (In-Person & Online)
October 15 @ 9:00 am
-
4:00 pm
PDT
|
Recurring Calendar
(See all)
One event on October 15, 2023 at 9:00 am
Description
This non-residential retreat with Dave Leggatt and Anna-Brown Griswold is taking place both in person at Bastyr University and online. When you register you will be required to choose between In-Person and Online.
Saturday October 14th, 9AM – 4:30PM
Sunday October 15, 9AM – 4PM 
Special note: The Friday evening session will offer an overview of the practice of Insight Dialogue and its Dhamma roots.  This is an open session and everyone is free to attend without registering for the whole weekend. Participants are encouraged to attend the Friday night talk.  There is no registration required for the Friday nigh talk.  It will be offered in person at University Friends Meeting House and online.
When asked about his Path to Awakening, the Buddha declares the first essential condition to be finding a good and virtuous friend (kalyāṇamitta). In the Aṅguttara Nikāya 9.1, he follows the conditions of friendship and virtue with the third essential condition of talk on ten topics. In this retreat we will explore these topics of conversation using the guidelines and practice of Insight Dialogue.
Participants will find it supportive to have meditation experience, but experience in Insight Dialogue is not required as we will offer an introduction to the practice as part of the retreat.
Teacher Bios
Dave Leggatt practiced in the Vipassana tradition for many years. He was introduced to Insight Dialogue in 2011 and joined the Insight Dialogue facilitator program in 2016. Since then Dave has been facilitating and teaching in-person workshops, retreats and online offerings. Aware of the importance of spiritual friendship and the power of Insight Dialogue practiced in daily life, he enjoys expanding the boundaries of practice for himself and others. He founded the annual Kalyanamittata retreat and offers practice in the global Insight Dialogue community. He is active on a number of community teams. Dave lives in Toronto, Canada.
Anna-Brown Griswold fell in love with Insight Dialogue practice in 2012 after nearly twenty years of practice and study in the Tibetan and Zen koan lineages of Buddhism, including monastic practice and extended solitary retreats. For most of her adult life she's been experimenting with how to integrate the awakening power of dharma practice, the skills of psychotherapeutic healing, and an embodied lens of social justice. Anna-Brown currently shares Insight Dialogue practice online and locally in Seattle, WA, where she works as a trauma therapist and facilitator.  As a mom to a toddler, bringing Insight Dialogue into the whole beautiful mess of parenting is an ongoing practice.
Registration & Donation
Registration for this Hybrid Retreat is required. The suggested event donations are listed below, plus teacher dana. Dana is a term for generosity, or freely offered giving. Dana for SIMS can be offered on our website on the Donate page.
To offer Dana to Dave, please use the following link and choose Dave Leggatt from the teacher options: https://insightdialogue.org/dana-for-teachers/
All are welcome. For questions about the retreat, please contact registrar@seattleinsight.org.