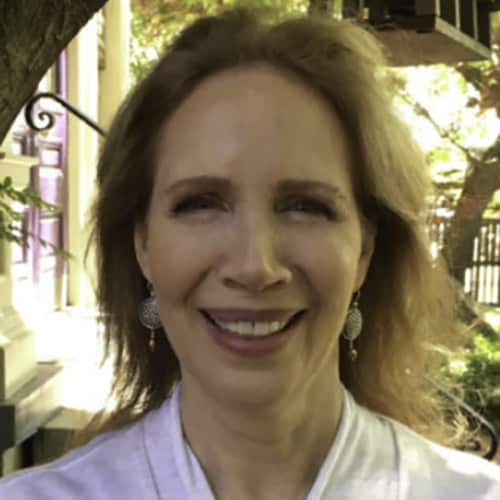 The Art of Meditative Questioning (In-Person & Online)
September 10, 2022 @ 9:00 am
-
4:30 pm
PDT
|
Recurring Calendar
(See all)
One event on September 11, 2022 at 9:00 am
This non-residential retreat with Narayan Liebenson, Saturday Sept. 10 from 9AM – 430PM to Sunday Sept. 11 from 9AM – 12PM,  is available both Online and In-Person at the Bastyr University Campus.  When you register you will be required to choose between In Person and Online.
Description
Meditative Questioning is quite different than the ordinary questions we habitually engage in, and is far different than the doubts we entertain. Learning how to ask meditative questions that lead to greater clarity, wisdom, and compassion is an art that we can practice. Encouraging a silent, sustained attentiveness is a springboard leading to the capacity to ask questions in a way that brings inner freedom. The spirit of inquiry underlies all Buddhist teachings. The Buddha discovered that deep inquiry frees the mind from suffering and the pitfalls of an unexamined life.
Meditative question is a form of investigation into the causes of happiness and the causes of inner struggle and distress. The morning will be focused on calm and steadiness which is the essential foundation for investigation. On Saturday afternoon and Sunday we'll begin to use this foundation to move into the arena of learning how to question in a beneficial and fruitful way. Beginners and seasoned practitioners are all welcome to engage in this weekend retreat, sharing our questions in the midst of community practice.
Each day will include sessions of sitting meditation and walking meditation as well as talks and discussion. Small groups will be offered and optional to join.
Teacher Bio
Narayan Helen Liebenson finds it a joy and a privilege to share the Buddha's teachings with all who are interested. She serves as an IMS guiding teacher, and has been a guiding teacher of the Cambridge Insight Meditation Center since its inception in 1985.
Her training over the past forty years includes study in the United States and in Asia with meditation masters in the Theravada, Zen, and Tibetan traditions. She was a student of the late Chan master Sheng Yen for over ten years. Asked by Master Sheng Yen to teach, Narayan decided to integrate her understanding of Zen into her already existing Vipassana lineage.
Narayan is the author and illustrator of a small book titled Life as Meditation, and for many years wrote a meditator's advice column in Buddhadharma magazine. Her latest book, The Magnanimous Heart, was published by Wisdom Publications in January, 2019.
For In-Person Attendees
COVID Policy for this event
Please do a home test prior to attending the retreat and stay home if you have symptoms. Masks should be worn inside the classroom but are optional in the hallways and outside the buildings.
Food Service at Bastyr
There is no food service at Bastyr except limited vending machines. There is a refrigerator available and people can only eat in the dining hall.
Registration & Donation
Registration for this Hybrid Retreat is required. The suggested event donations are listed below, plus teacher dana. Dana is a term for generosity, or freely offered giving.  Dana for SIMS can be offered on our website on the Donate page.
All are welcome. For questions about the retreat, please contact registrar@seattleinsight.org.