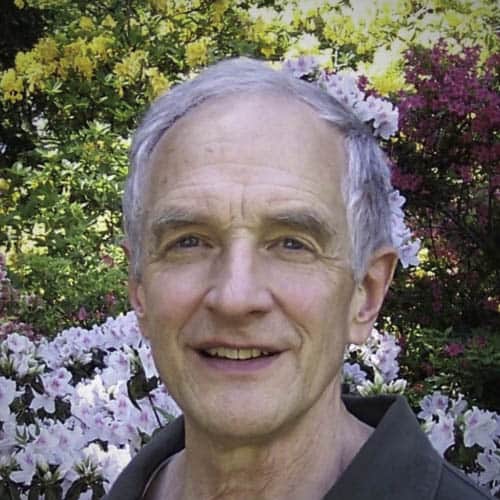 Aligning Our Practice with the Authentic Direction of the Dharma-with Rodney Smith-Webinar
August 12, 2022 @ 5:30 pm
-
7:00 pm
PDT
Description
This event is being hosted by East-West Center for Self-Realization on August 12th, Friday, 5:30PM to 7:00PM. Please register here.
Aligning our Practice with the Authentic Direction of the Dharma Regardless of where we are on our spiritual journey or what practices we employ, it is important to know the true trajectory of the dharma and from time to time compare the course we are on to its authentic destination.
The true dharma journey moves us through the confusing and painful interactions based on the perception of separation into the spacious wonder of the unconditioned formless awareness, but when the ego is in control that objective can be easily distorted.
Rodney will offer a step by step approach toward evaluating and realigning ourselves with the journey's resolution, and if time permits, the talk will be followed by Q & A and a short guided meditation.
Takeaways From the Event
The spiritual journey is the full realization of the fundamental essence of being
This essence is simple, immediate, close, direct, inconceivable, obvious, always and forever unchanging.
The truth is what is seeing, not what is being seen.
The spiritual journey seems long and hard because we try to maintain ourselves throughout the process. We put ourselves in control, but our essence is beyond anyone's control.
Moment after moment we are either strengthening or thinning our egoic identity.
We can shorten the journey by bringing a self-thinning approach to whatever practices we are involved in.
Practices that are inclusive and/or heart focused usually thin the sense-of-self unless we use the result for ego support.
It is not so much what we do that strengthens or thins the ego, it is how we attribute the results.
About Rodney Smith
Rodney Smith is a retired Insight Meditation Society (IMS) guiding teacher and retired founding and guiding teacher of the Seattle Insight Meditation Society (SIMS). A former Buddhist monk and hospice director, he has taught meditation for over 35 years and is the author of Lessons from the Dying; Stepping Out of Self-Deception: The Buddha's Liberating Teaching of No-Self; Awakening: A Paradigm Shift of the Heart; and Touching the Infinite: A New Perspective on the Buddha's Four Foundation of Mindfulness. He teaches more sparingly now and spends much of his day in quiet.