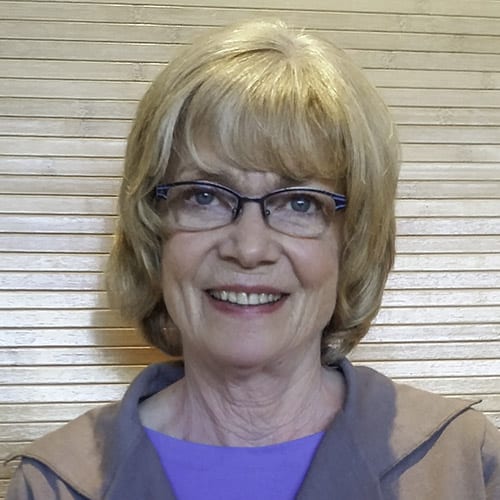 Lauren Wilson
September 30 @ 3:23 am
PDT
Lauren Wilson took Rodney Smith's Introduction to Meditation class in the spring of 2006 and has been attending SIMS Weekly Meditation and Dharma Talk Evenings ever since. Her regular practice includes vipassana meditation, qi gong, insight dialogue and volunteering for the sangha. For many years she taught in the public schools at a variety of levels and in a variety of capacities, including the teaching of reading and language arts and coaching teachers. Since her retirement, she has enjoyed studying French and spending more time in nature, in her garden and watching birds. Since high school, poetry has been an important part of her spiritual journey. This excerpt from a favorite poem by Robert Keyes expresses one of the many understandings that she has gratefully received from her dharma teachers:
Hokusai says look carefully.
He says pay attention, notice.
He says keep looking, stay curious.
Hokusai says there is no end to seeing…
If you would like to schedule a an individual practice meeting with Lauren, click here to send a request via e-mail. To learn more about practice meetings, please visit our Individual Practice Meeting page for more information.