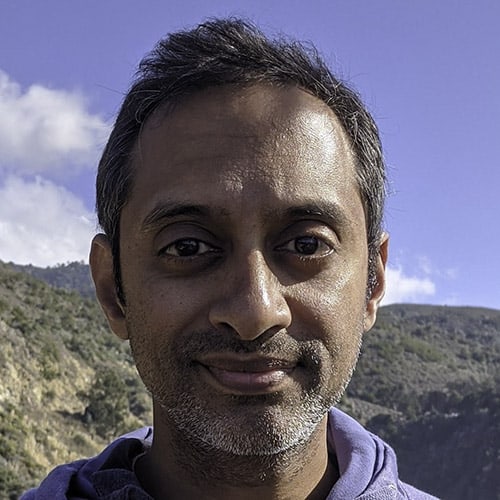 Aravind began practicing concentration meditation in the Advaita Vedanta tradition in the mid-1980s, guided by childhood experiences traveling to India and visiting the ashram of Swami Bhoomananda Tirtha. He was introduced to Vipassana meditation in 2013 during a retreat with Spirit Rock teacher Mark Coleman. As he began practicing Vipassana regularly, Aravind began to experience transformative shifts in his sense of empathy and inner understanding, which led him to begin a teacher training course with Jack Kornfield and Tara Brach in 2018 in the hopes of helping others along the same path. Aravind moved to Seattle with his family later that year, and has attended the SIMS Sunday morning and Monday evening sanghas regularly since then.
Aravind is also a research economist, and studies how people's circumstances and choices affect the outcomes they experience.
If you would like to schedule an individual practice meeting with Arv, click here to send a request via e-mail. To learn more about practice meetings, please visit our Individual Practice Meeting page for more information.